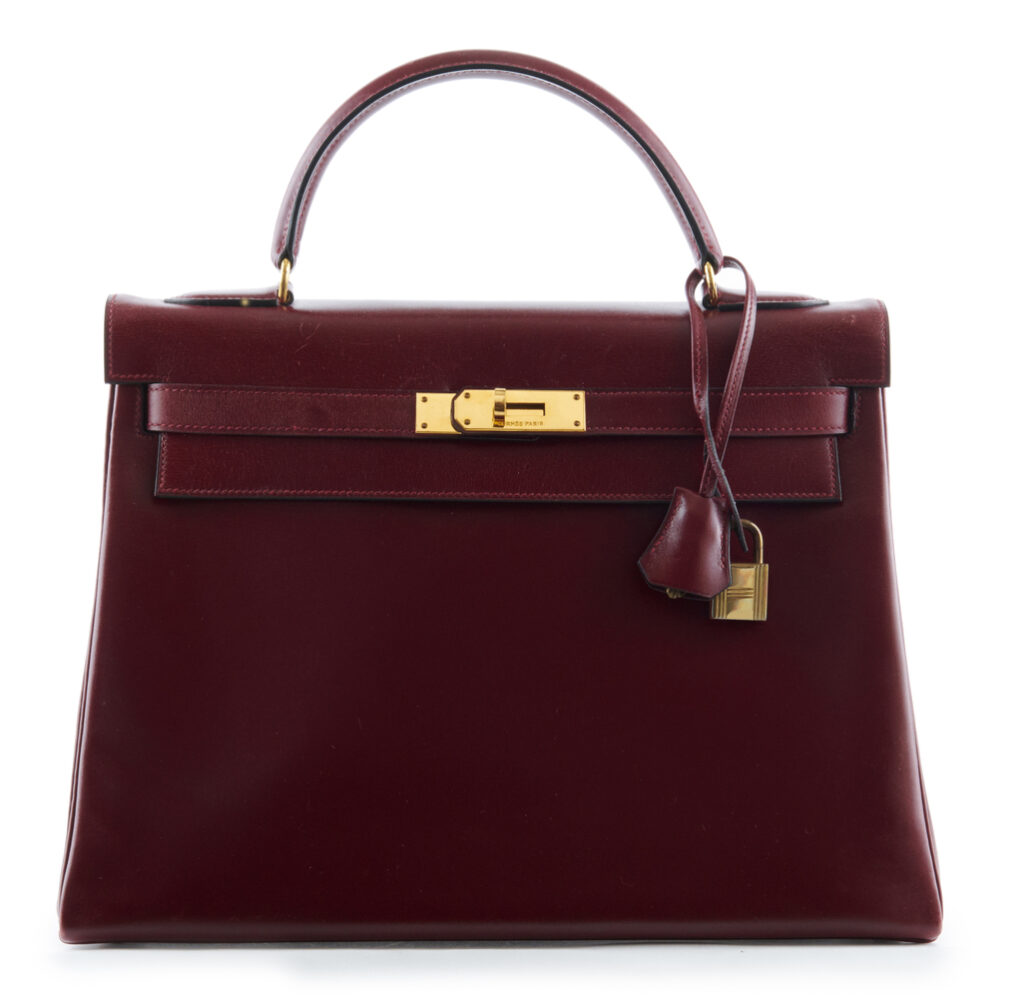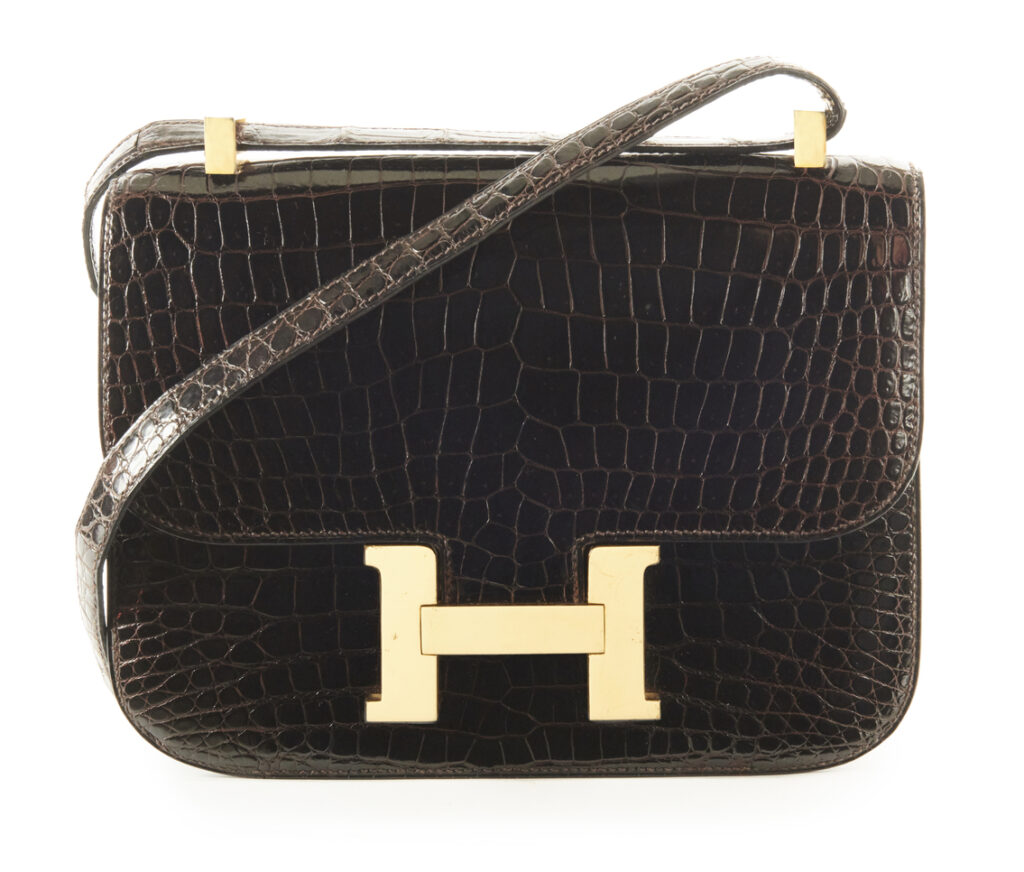 HERMÈS VINTAGE ONLINE ONLY
Artcurial propose une vente aux enchères Online Only dédiée exclusivement à la Maison Hermès du 15 au 21 novembre prochain.
Cette nouvelle vente d'exception Hermès Vintage offrira une sélection d'articles vintage et contemporain où l'on trouvera des classiques de la Maison dans les domaines de la maroquinerie, de la mode, des bijoux et de l'art de vivre.
L'iconique sac Kelly sera la vedette de la vente, avec une incroyable sélection dans différentes combinaisons de couleurs, de cuirs et de tailles, avec notamment un Kelly 32 en box bordeaux estimé 2 500 – 4 500 €, un Kelly Flat étoupe, ou encore un Kelly en Swift orange. Ces modèles seront accompagnés par une pochette Kelly en crocodile violet estimée entre 12 000 et 17 000 €.
L'emblématique sac Birkin sera également présenté en gold (est. 6 000 – 8 000 €), bordeaux ou noir. La vente sera l'occasion de redécouvrir d'autres modèles intemporels de la maison Hermès tels que le Constance, le Picotin, le Lindy, l'Evelyne et le Jypsière. En plus de la maroquinerie, il sera proposé dans cette session online de magnifiques bijoux comme un collier chaîne d'ancre en argent (est. 800 – 1 000 €), des vêtements et plusieurs objets d'art de vivre.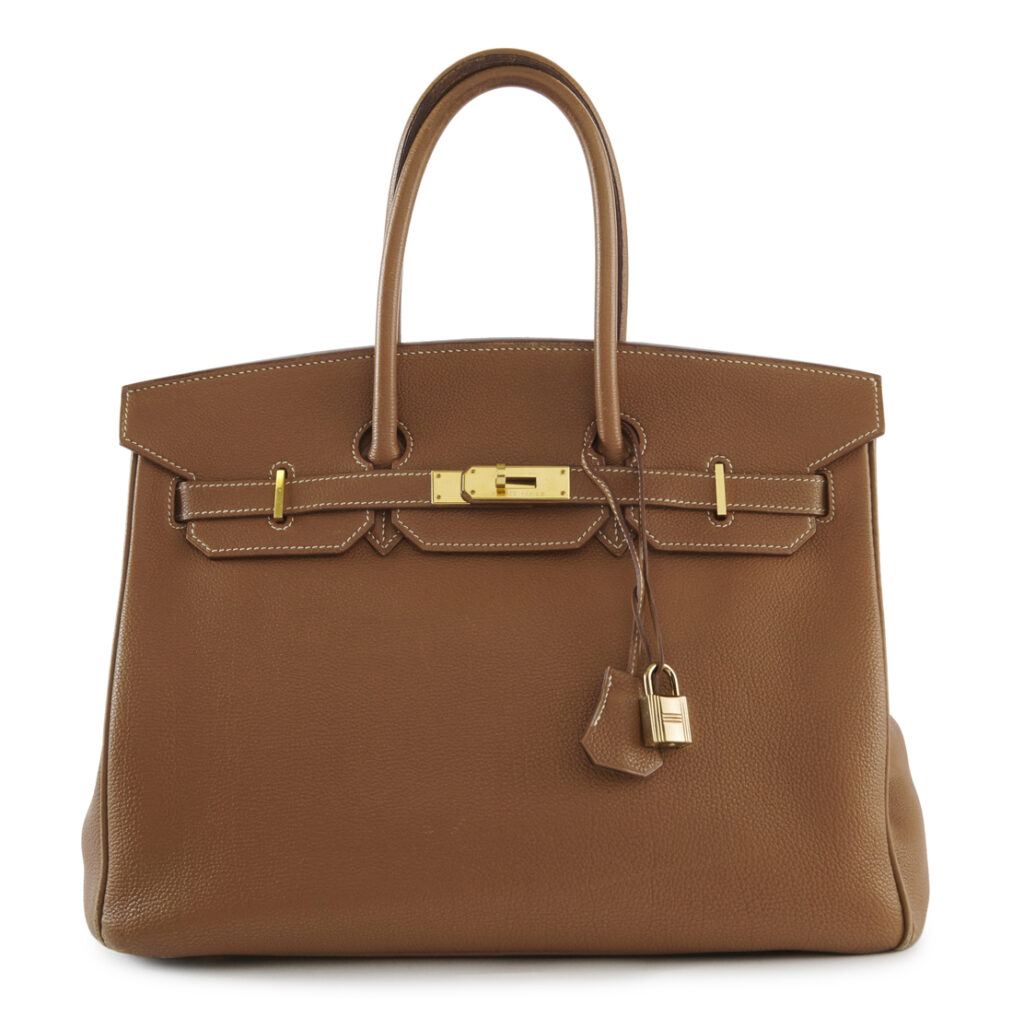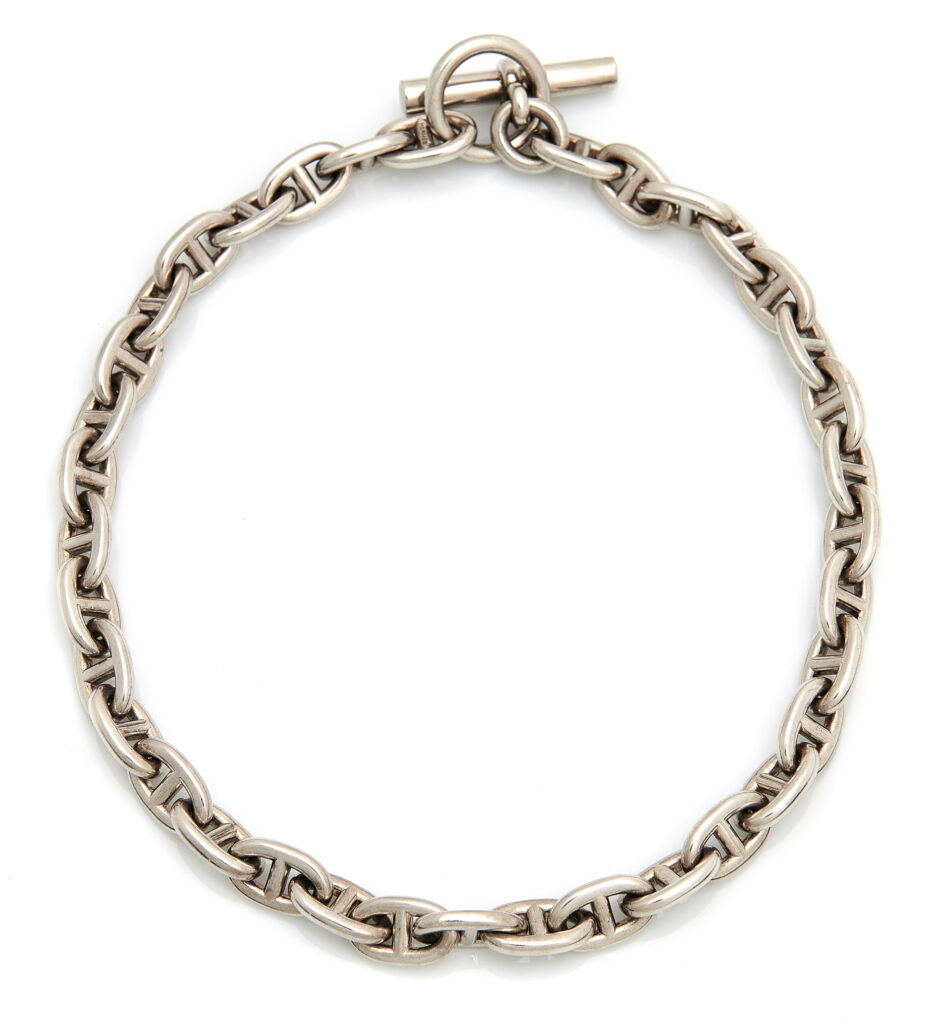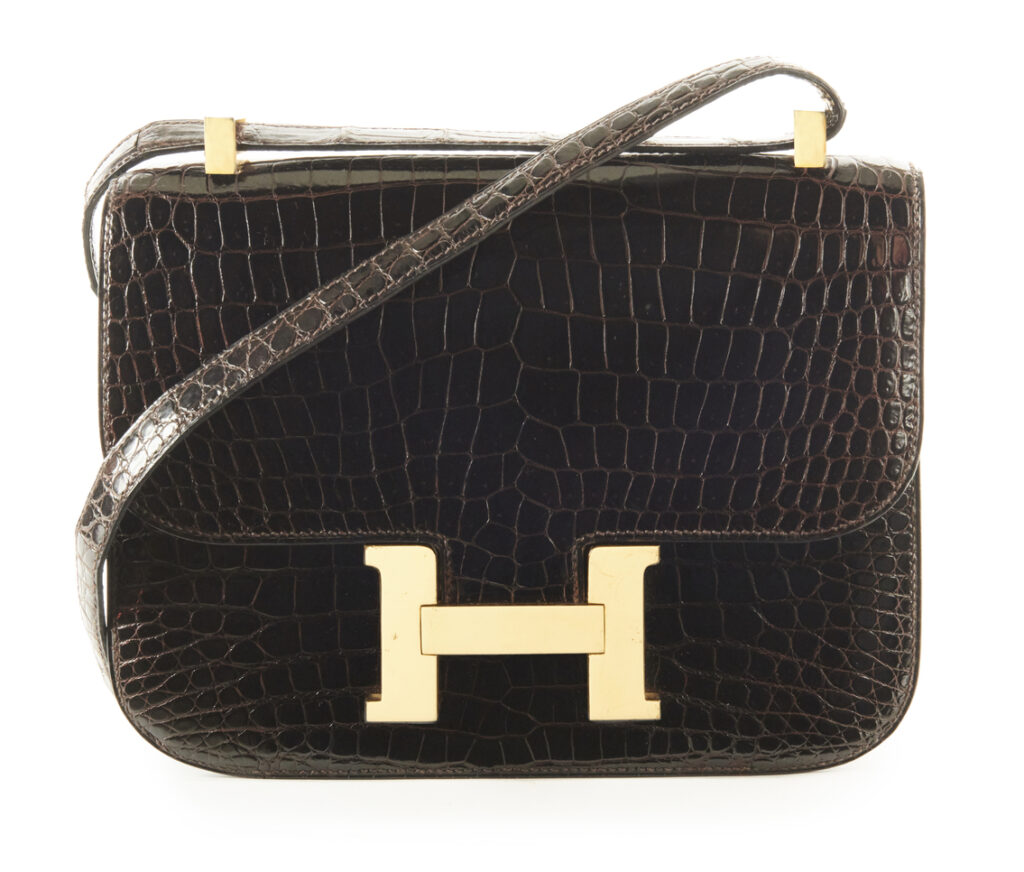 1. HERMÈS 2002. Sac BIRKIN 35 Cuir grainé gold. Estimation : 6 000 – 8 000 €.
2. HERMÈS – Collier CHAINE D'ANCRE en argent. Esimation : 800 – 1000 €.
3. HERMÈS 1976. Sac KELLY Retourné 32. Box Rouge H. Estimation : 2 500 – 4 500 €.
4. HERMÈS 1986. Sac CONSTANCE 24 Crocodile d'estuaire marron Estimation : 5 500 – 7 500 €.
INFORMATIONS PRATIQUES :
Vente Online Only : Du mercredi 15 novembre 2023- 14h au mardi 21 novembre 2023 – 14h
Artcurial : 7 Rond-Point des Champs-Elysées Marcel Dassault – 75008 Paris
Découvrez le catalogue complet sur artcurial.com
* Lien direct de la vente online
Découvrir également sur AMILCAR MAGAZINE – VENTE À VENIR : LUXURY TIMEPIECES Online Only Artcurial 8 au 15 décembre 2023
https://news.amilcarmagazine.com/artcurial-luxury-timepieces-online-only-artcurial-8-au-15-decembre-2023/embed/#?secret=OoZo5bawi3#?secret=PncMg6RwwY
ARTCURIAL
Fondée en 2002, Artcurial, première maison de ventes aux enchères en France basée à Paris, conforte en 2022 sa place de premier plan sur le marché de l'art international. Avec 3 lieux de ventes à Paris, Monaco et Marrakech, la maison totalise 216,5 millions d'euros en volume de ventes en 2022. Elle couvre l'ensemble du champ des grandes spécialités : des Beaux-Arts aux Arts Décoratifs, Automobiles de collection, Joaillerie, Horlogerie de collection, Vins fins et Spiritueux… Résolument tournée vers l'international, Artcurial affirme son réseau à l'étranger avec des bureaux de représentation à Bruxelles, Milan, Monte-Carlo, Munich et Marrakech, ainsi qu'une présence en Autriche et en Espagne. En avril 2023, Artcurial s'implante en Suisse par l'acquisition de la maison de vente Beurret Bailly Widmer Auktionen avec l'ambition de développer son réseau au sein de cette zone européenne.
Plus d'informations : https://www.artcurial.com/ – Artcurial : 7 Rond-Point des Champs-Elysées Marcel Dassault – 75008 Paris – FRANCE.
AMILCAR MAGAZINE GROUP
Selection by : Rachel Joulia-Helou, editor-in-chief of AMILCAR MAGAZINE GROUP.

AMILCAR MAGAZINE to discover on Linktr.ee : https://linktr.ee/amilcarmagazine
Publishers :
Rachel Joulia-Helou, editor-in-chief of AMILCAR MAGAZINE GROUP.
Alexandre Joulia, photographer and deputy editor of AMILCAR MAGAZINE GROUP.
More information about AMILCAR USA – AMILCAR CANADA – AMILCAR UK MAGAZINE:

AMILCAR MAGAZINE GROUP :
AMILCAR MAGAZINE & THE RIGHT MAGAZINE ISSUE:
CLUB AMILCAR GROUP:
Discover our brands in the windows of the Club Amilcar on B Signature Group :
Discover our members in the windows of the Melià Paris Opéra hotel : Hôtel Paris Opéra Affiliated by Melia :
Address in Paris : 3 Bd Montmartre, 75002 Paris – click here