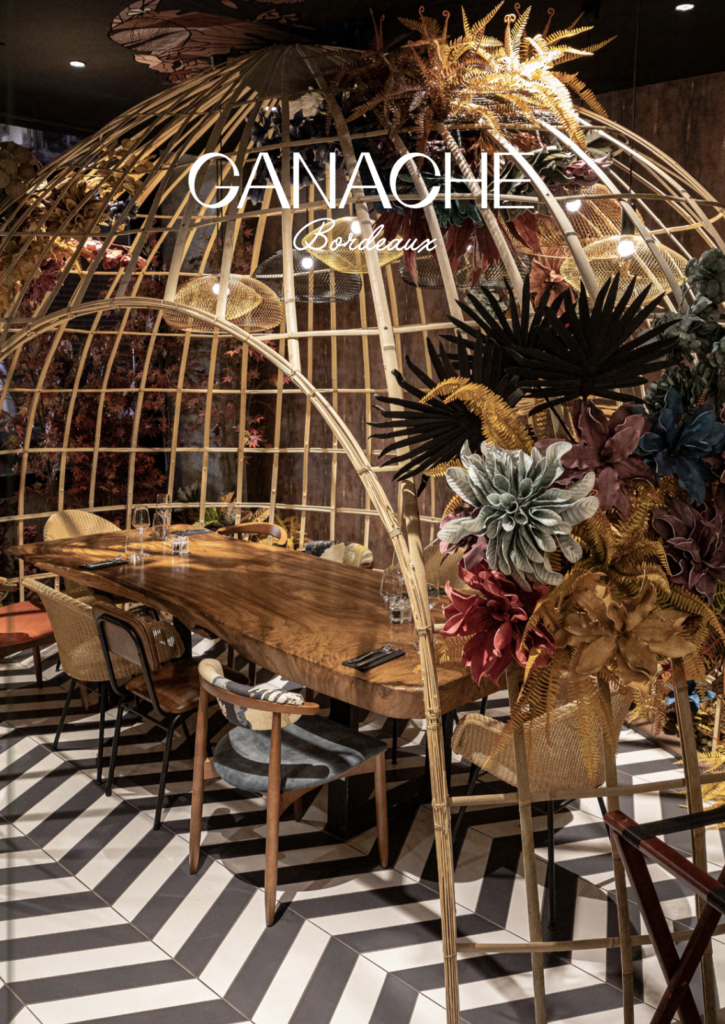 Ganache Restaurant "Ganache se lâche" : le nouvel endroit où faire la fête tous les weeks-ends, à Bordeaux.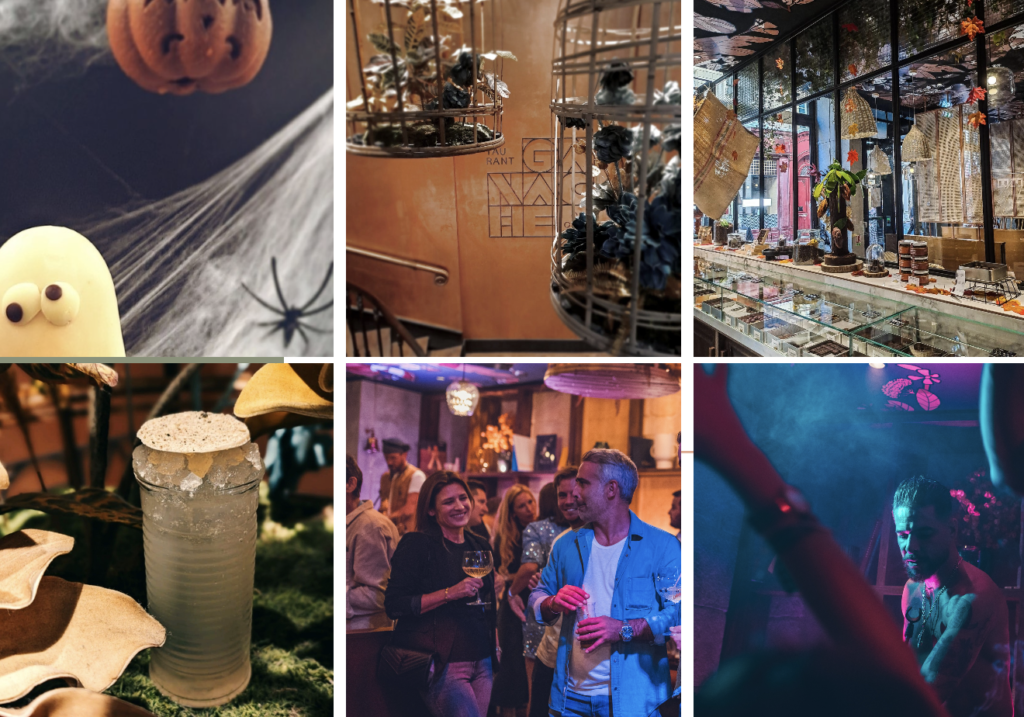 Le restaurant bistronomique propose désormais des dîners-soirées uniques et festifs ! Le DJ Erik D et ses invités (artistes live ou DJ) enflamment le dancefloor de ce lieu atypique les vendredis et samedis soirs, tout au long de l'année.
Et chaque trimestre, durant toute la saison d'hiver, Ganache invite le BALAP, la crème de la crème des nuits du Pyla pour des soirées exceptionnelles !
Une expérience culinaire d'exception, des playlists de folies et des cocktails créatifs, Ganache est le nouveau THE PLACE TO BE pour faire la fête !
Restaurant & Chocolaterie
La chocolaterie GANACHE a confectionné toutes ses recettes sur mesure, donnant un sens propre à ses créations. Avec l'aide d'un consultant spécialisé et d'un logiciel d'équilibre des textures, les chocolats sont travaillés de façon unique. De nombreux tests sont effectués au « labo » avant d'entrer à la boutique, et la recherche de la perfection est omniprésente. La production en interne des pralinés, ganaches et confiseries est la base de cette chocolaterie.
Vous rêviez de visiter la chocolaterie ? Découvrir les coulisses de nos nounours en guimauve ? Nous vous invitons également à découvrir les "MASTERCLASS CHOCOLAT" : https://www.ganache-bordeaux.fr/chocolaterie/ateliers/
Passez à la boutique chocolaterie au 41 Rue St Rémi ou contactez l'équipe pour réserver votre place et connaître les disponibilités restantes.
Ganache Restaurant, c'est l'adresse dont tout le monde parle à Bordeaux. Une adresse gourmet que nous aurons l'occasion de vous présenter en détails très prochainement.

Rachel Joulia-Helou, editor-in-chief of AMILCAR MAGAZINE GROUP.
C'EST UNE HISTOIRE DE PASSION :
GANACHE est un projet à deux visages. Concernant la partie chocolaterie, c'est celui de Marie, passionnée par l'univers du chocolat, souhaitant ouvrir un écrin à son image. À travers ses nombreux voyages en Amérique du Sud et en Asie, la chocolatière révèle un amour pour les saveurs et la gastronomie.
Après plusieurs années à travailler dans le vin, au sein d'un grand cru classé de Margaux, son palais s'affirme et la reconversion professionnelle est évidente : le chocolat est une matière noble et fantastique à travailler.
Pensé depuis de nombreuses années, le projet d'une boutique-atelier voit enfin le jour en plein cœur de Bordeaux. La boutique, associant bois, marbre et verre, épouse la décoration du restaurant adjacent. « Le chocolat offre un champ de possibles illimité » aime-t-on se répéter dans le laboratoire tout neuf, niché en sous-sol du bâtiment.
Cette soif de création anime l'effervescence quotidienne de l'équipe aux mains d'argent. Mathieu Depardieu, chef chocolatier, et ses coéquipiers contribuent chaque jour à élaborer des chocolats de grande qualité, associés à des décors manuels de précision. Les « bonbons », dans le jargon chocolaté, iront même jusqu'à parader sur les tables du restaurant, en guise d'aboutissement et de remerciement aux fidèles clients.
BORDEAUX
Contact : +33 5 57 83 99 02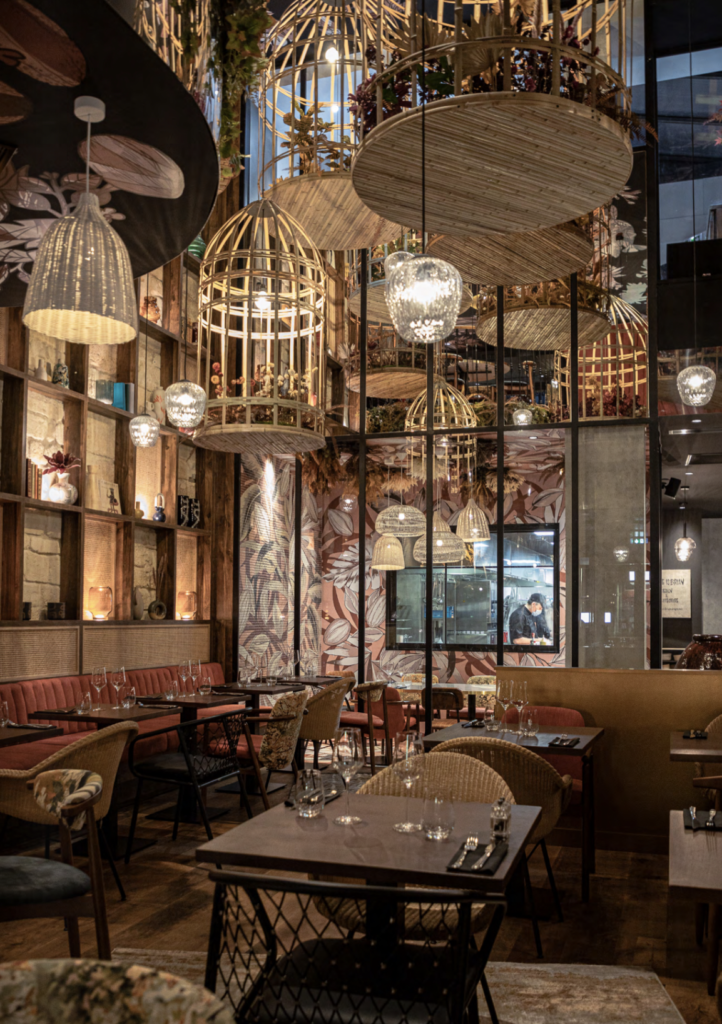 Site : https://www.ganache-bordeaux.fr
La chocolaterie : https://www.ganache-bordeaux.fr/chocolaterie/chocolats/
Plus d'informations : https://linktr.ee/ganachebordeaux – https://www.ganache-bordeaux.fr/chocolaterie/ateliers/
Suivre sur Facebook : https://www.facebook.com/GANACHEBORDEAUX/
Suivre sur Instagram : https://www.instagram.com/Ganachebordeaux/
AMILCAR MAGAZINE GROUP
Selection by : Rachel Joulia-Helou, editor-in-chief of AMILCAR MAGAZINE GROUP.
AMILCAR MAGAZINE to discover on Linktr.ee : https://linktr.ee/amilcarmagazine

Publishers:
Rachel Joulia-Helou, editor-in-chief of AMILCAR MAGAZINE GROUP.
Alexandre Joulia, photographer and deputy editor of AMILCAR MAGAZINE GROUP.

More information about AMILCAR USA – AMILCAR CANADA – AMILCAR UK MAGAZINE :
AMILCAR MAGAZINE GROUP :
AMILCAR MAGAZINE & THE RIGHT MAGAZINE ISSUE :
AMILCAR CLUB GROUP :
Discover our brands in the windows of the Club Amilcar on B Signature Group:
Discover our members in the windows of the Melià Paris Opéra hotel: Hôtel Paris Opéra Affiliated by Melia :
Address in Paris : 3 Bd Montmartre, 75002 Paris – click here