PEUGEOT se réjouit de retrouver le public du Salon de Lyon, du 28 septembre au 2 octobre. La marque y exposera 8 modèles représentatifs de sa gamme électrifiée, et notamment les toutes nouvelles E-208, E-2008 et E-308 100 % électriques.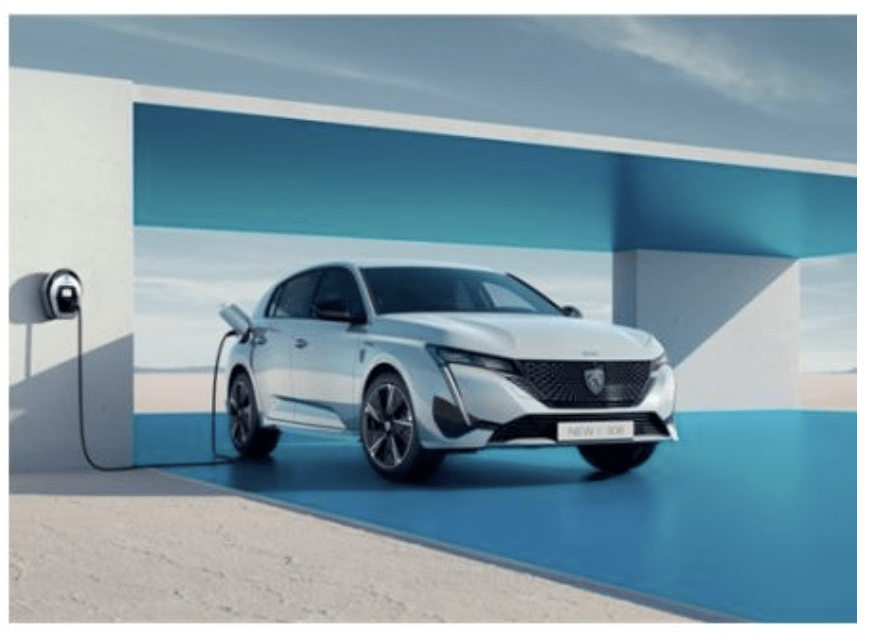 La gamme électrique PEUGEOT conjugue à la fois un design innovant, des performances écologiques remarquables et des technologies de pointe.
ALLURE : L'ensemble de la gamme PEUGEOT VP sera représenté sur le stand.
EMOTION : PEUGEOT exposera pour la première fois sa gamme électrique 100 % renouvelée.
EXCELLENCE : 15 modèles seront à la disposition du public au centre d'essais du salon.
Après le succès de l'édition 2022, qui a accueilli 65 000 visiteurs, PEUGEOT est heureux de retrouver le Salon de Lyon. Du jeudi 28 septembre au lundi 2 octobre, la marque y sera présente en force avec un stand de 300 m2 et une large gamme de modèles disponible au centre d'essais du salon.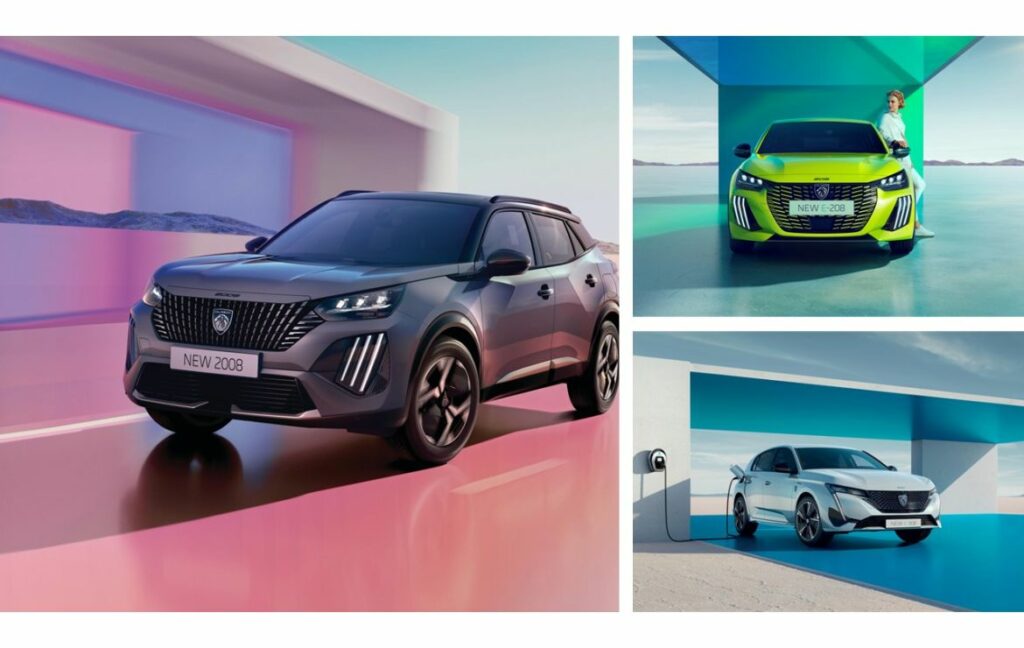 La nouvelle gamme électrique au cœur de l'évènement
Les vedettes de PEUGEOT au Salon de Lyon seront les toutes nouvelles PEUGEOT E-208, E-2008 et E-308. Outre un design réinventé et d'inédites technologies de pointe, ces deux modèles reçoivent la nouvelle motorisation PEUGEOT 100 % électrique de 115 kW/156 ch qui conjugue puissance et efficience (jusqu'à 413 km d'autonomie pour la PEUGEOT E-308, 406 km pour la PEUGEOT E-2008 et plus de 400 km avec la PEUGEOT E-208, en cycle mixte WLTP).
En plus de sa gamme 100 % électrique, le stand PEUGEOT présentera les PEUGEOT 3008 et PEUGEOT 5008 avec la récente motorisation HYBRID 48V, l'emblématique PEUGEOT 508 PSE avec son nouveau design, la PEUGEOT 408 PLUG-IN HYBRID et la PEUGEOT 308 SW. Six conseillers commerciaux, un chef des ventes et jusqu'à 5 hôtes et hôtesses seront à la disposition du public sur le stand PEUGEOT au Salon de Lyon.
De la PEUGEOT 208 au PEUGEOT 5008, 15 modèles à l'essai
Après le plaisir des yeux, celui de la conduite sera accessible à tous les visiteurs : 15 modèles de la gamme PEUGEOT seront à leur disposition au centre d'essais du salon, situé à proximité du hall principal.
Nouvelles PEUGEOT 2008, mais aussi PEUGEOT 308, 408, 508, 3008 et 5008 : une quinzaine de véhicules pourront être testés, représentatifs de l'offre de la marque et de la diversité de ses motorisations (100 % électriques, hybrides et thermiques).
Une offre exceptionnelle sur le nouveau PEUGEOT E-2008
Alors que le PEUGEOT E-2008 sera présenté pour la première fois au public à Lyon, PEUGEOT lancera ce modèle avec une offre exceptionnelle destinée à encourager le passage au 100 % électrique.
Le nouveau PEUGEOT E-2008 bénéficiera de l'offre exclusive « Loyer sur mesure PEUGEOT » qui permet d'accéder à la location longue durée d'un nouveau E-2008 à partir de seulement 200 €/mois.
Un financement compétitif mais aussi innovant, car flexible : le loyer comprend 500 km/mois et s'adapte automatiquement à l'utilisation réelle qui est faite du véhicule avec une facturation mensuelle de sept centimes du kilomètre supplémentaire.
Le « Loyer sur mesure PEUGEOT », conjugué aux coûts d'utilisation très réduits du PEUGEOT E-2008, est une réponse concrète à la préoccupation des consommateurs en matière de pouvoir d'achat.
Enfin, PEUGEOT s'engage encore plus loin dans la promotion de la mobilité zéro émission en offrant, grâce à son partenaire eSolutions, une borne de recharge à tout acquéreur de nouveau E-2008.
Plus d'informations : https://www.peugeot.fr/
Découvrez la gamme électrique (voiture citadine ultra-compacte, SUV compact et voiture familiale) : https://www.peugeot.fr/nos-vehicules/gamme/vehicules-electriques.html
A propos de PEUGEOT
PEUGEOT est une marque généraliste haut-de-gamme inventive. The Power of ALLURE est sa nouvelle promesse, reflétée dans chacun de ses modèles et services. L'Allure (design attractif), l'Emotion (plaisir de conduite instinctif) et l'Excellence (qualité sans compromis et simplicité d'utilisation) constituent ses valeurs. PEUGEOT est présent dans plus de 130 pays et la Marque a vendu plus de 1 050 000 véhicules dans le monde en 2022. D'ici 2025, tous ses modèles, particuliers et utilitaires, seront électriques. Le projet PEUGEOT E-LION est une approche à 360° pour atteindre l'objectif Zéro carbone en 2038. L'hypercar électrifié PEUGEOT 9X8 démontre la passion de de la Marque pour le sport automobile, elle est engagée dans le Championnat du Monde d'Endurance (WEC), dont les 24 heures du Mans.
Crédits photos : © PEUGEOT
Selection by : Rachel Joulia-Helou & Alexandre Joulia-Helou, photographer and deputy editor of AMILCAR MAGAZINE GROUP.
AMILCAR MAGAZINE to discover on Linktr.ee : https://linktr.ee/amilcarmagazine
Publishers:
Rachel Joulia-Helou, editor-in-chief of AMILCAR MAGAZINE GROUP.
Alexandre Joulia, photographer and deputy editor of AMILCAR MAGAZINE GROUP.
More information about AMILCAR USA – AMILCAR CANADA – AMILCAR UK MAGAZINE :
AMILCAR MAGAZINE GROUP :
AMILCAR MAGAZINE & THE RIGHT MAGAZINE ISSUE :
AMILCAR CLUB GROUP :
Discover our brands in the windows of the Club Amilcar on B Signature Group:
Discover our members in the windows of the Melià Paris Opéra hotel: Hôtel Paris Opéra Affiliated by Melia :
Address in Paris : 3 Bd Montmartre, 75002 Paris – click here