Découvrez les cosmétiques sans microplastiques de RINGANA : une approche experte et durable.
La marque RINGANA est une marque éco-responsable avec une véritable éthique, avec un respect des normes écologiques dans la fabrication. Leurs produits sont également d'une grande qualité.
RINGANA est une marque autrichienne pionnière dans les cosmétiques naturels, depuis 1996. 
L'exécutif européen a adopté cette année des mesures afin de limiter les microplastiques ajoutés intentionnellement aux produits notamment cosmétiques, empêchant ainsi le rejet d'environ un demi-million de tonnes de microplastiques dans l'environnement. RINGANA, est fière d'être pionnière dans cette lutte depuis des années, en renonçant systématiquement aux microplastiques, qu'ils soient solides ou liquides.
Depuis son lancement en 1996, RINGANA a toujours mis la nature et la durabilité au cœur de sa réflexion, comme le confirme Andreas Wilfinger, cofondateur de la marque autrichienne :  « La protection de l'environnement, la préservation des ressources, la réduction des émissions de CO2 ou encore la RSE, sont depuis toujours des sujets profondément ancrés dans la philosophie de RINGANA. Depuis notre création, nous adoptons une démarche durable, grâce à notre programme RE*THINK, fondé sur le concept des 3R : Réutiliser, Réduire et Repenser. Nous essayons sans cesse de développer de nouveaux concepts durables en matière de produits ou packaging. »
Patrick Sonnleitner, expert en développement durable chez RINGANA, déclare : « Depuis des années, l'industrie cosmétique utilise des microplastiques de tailles et de formes les plus diverses, souvent dissimulés au milieu d'une longue liste d'ingrédients. Il est incompréhensible que ces produits soient encore utilisés dans les cosmétiques, sachant qu'ils peuvent être remplacés facilement par des alternatives végétales. Nous nous réjouissons de cette nouvelle réglementation, qui confère à l'industrie un avenir plus respectueux de l'environnement. ».
Focus sur le gommage RINGANA FRESH scrub face and body, composé uniquement de particules exfoliantes naturelles.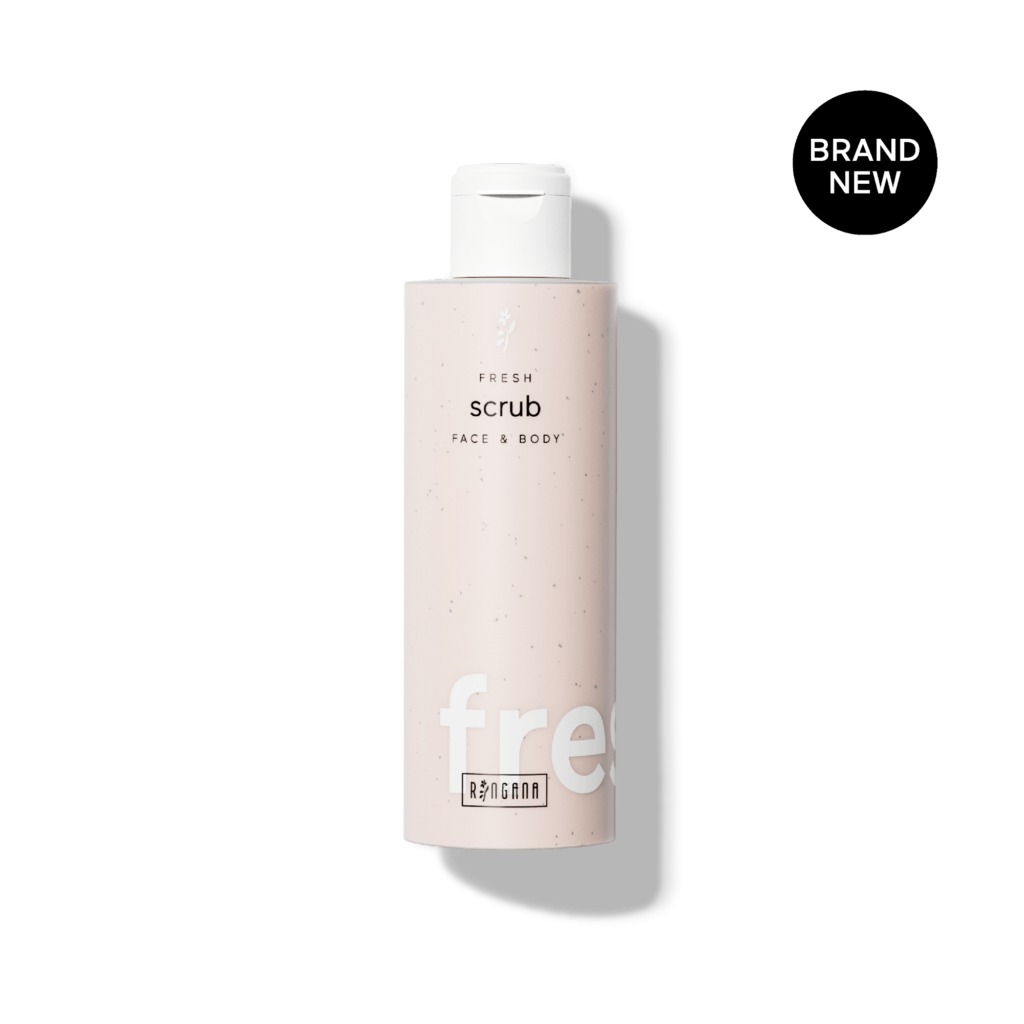 Le nouveau gommage FRESH scrub est un bon exemple de durabilité, puisqu'il est composé uniquement de particules exfoliantes naturelles. Ces dernières sont obtenues à partir de restes de fruits, tels que les framboises et les myrtilles. Le premier « déchet » est produit lorsque le fruit entier est réduit en jus. Laissant alors les graines et les pépins. L'huile est ensuite extraite des graines, produisant des résidus solides appelés tourteaux. Ces derniers sont séchés et moulus, donnant lieu à des corps exfoliants naturels dont la texture solide permet de créer un gommage.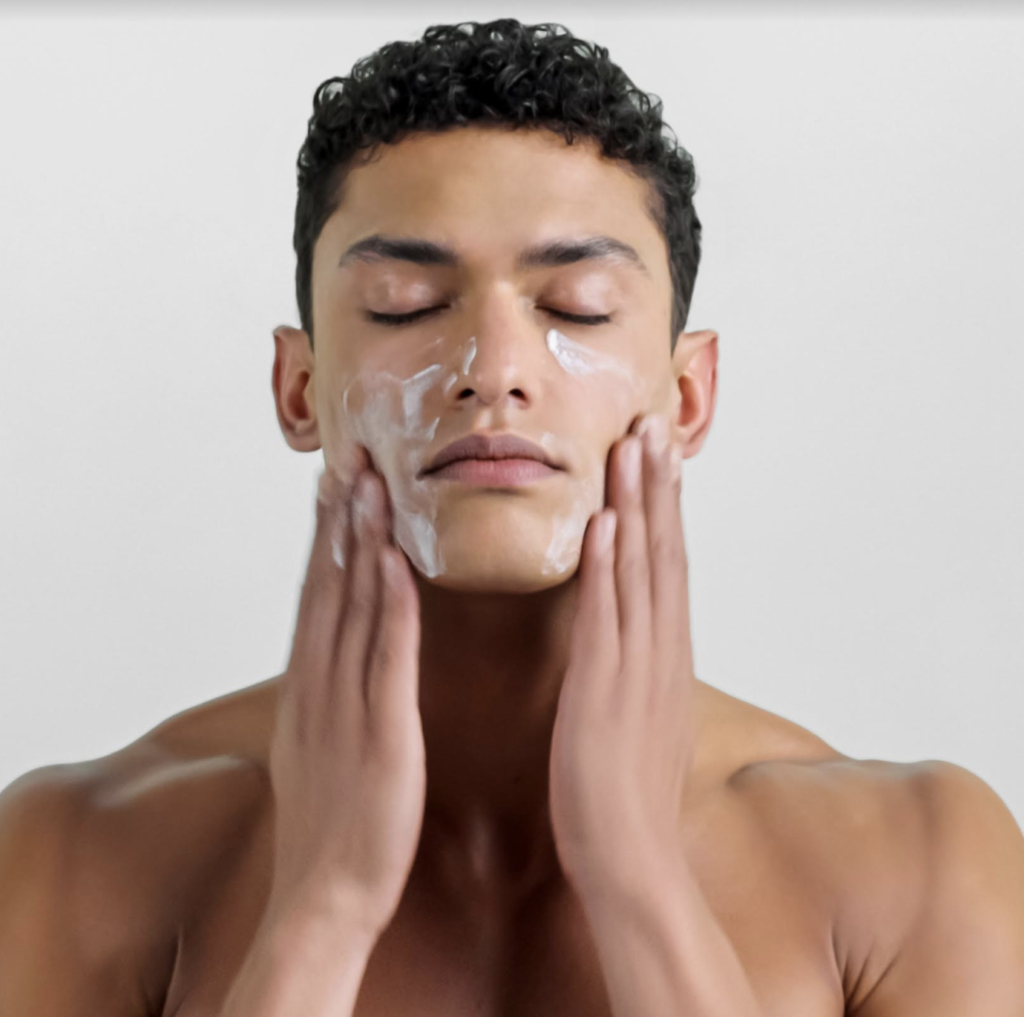 « 100 000 framboises permettent, par exemple, d'obtenir environ 5 kg de corps exfoliants et 800 000 myrtilles environ 14 kg », ajoute l'équipe de développement RINGANA.
À propos de RINGANA
Fondée en 1996, RINGANA est une entreprise autrichienne pionnière du secteur des cosmétiques frais naturels et des compléments alimentaires. Comptant désormais plus de 600 employés, RINGANA a réalisé un chiffre d'affaires net d'environ 178.1 millions d'euros en 2022.
Les clés de son succès : la fraîcheur, l'efficacité et la durabilité. Les produits de la marque sont véganes et exempts d'additifs et de conservateurs artificiels. Ils sont fabriqués sur le nouveau site implanté à St. Johann in der Haide avant d'être expédiés aux clients du monde entier dans 34 pays.
Plus d'informations : https://www.ringana.com/?lang=fr
Crédits photos : © RINGANA.
AMILCAR MAGAZINE GROUP
Selection by : Rachel Joulia-Helou, editor-in-chief of AMILCAR MAGAZINE GROUP.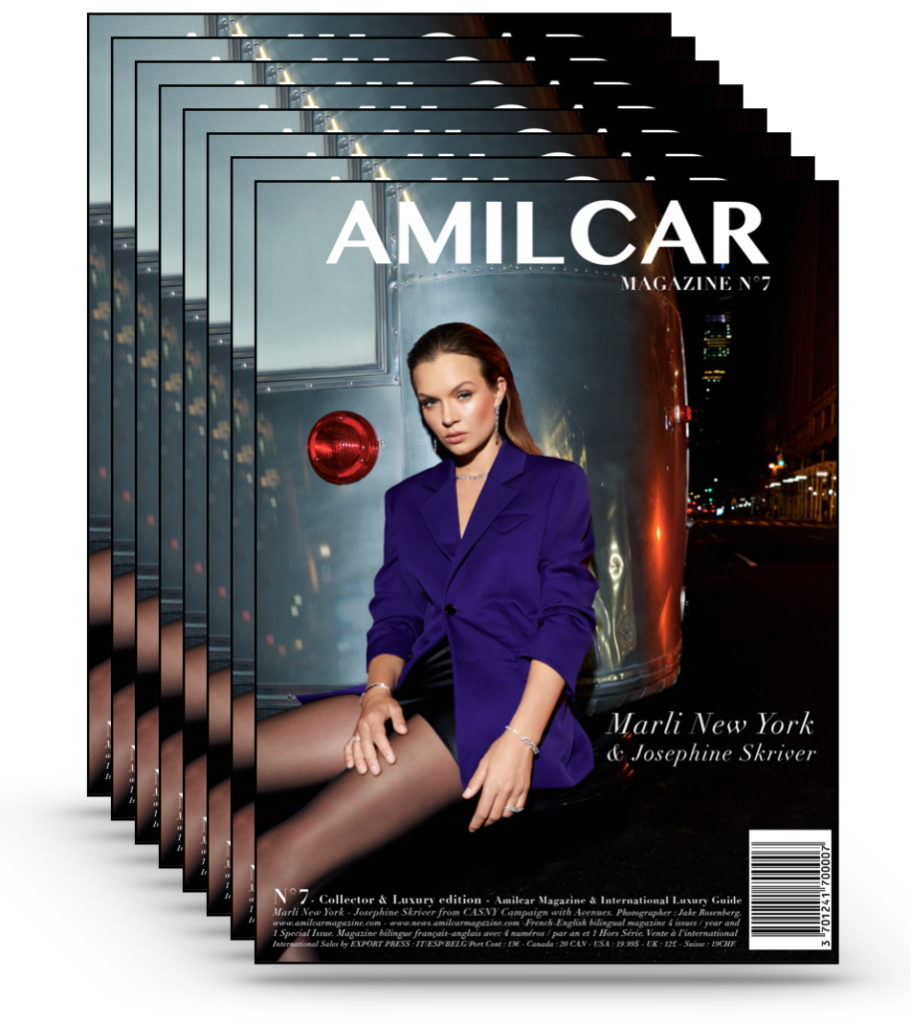 AMILCAR MAGAZINE to discover on Linktr.ee : https://linktr.ee/amilcarmagazine
Publishers :
Rachel Joulia-Helou, editor-in-chief of AMILCAR MAGAZINE GROUP.
Alexandre Joulia, photographer and deputy editor of AMILCAR MAGAZINE GROUP.

More information about AMILCAR USA – AMILCAR CANADA – AMILCAR UK MAGAZINE :
AMILCAR MAGAZINE GROUP :
AMILCAR MAGAZINE & THE RIGHT MAGAZINE ISSUE :
AMILCAR CLUB GROUP :
Discover our brands in the windows of the Club Amilcar on B Signature Group:
Discover our members in the windows of the Melià Paris Opéra hotel: Hôtel Paris Opéra Affiliated by Melia :
Address in Paris : 3 Bd Montmartre, 75002 Paris – click here