AMILCAR BUSINESS valorise les actualités dans les domaines du luxe, du voyage, du tourisme, de la gastronomie, de la culture, de la musique, du sport, de la beauté … et aime surtout valoriser l'emploi et l'entrepreneuriat.
Universal Music France lance le 1er numéro de Taste : une revue consacrée à la musique, à la culture et aux tendances avec l'envie d'inspirer et partager dans un monde en perpétuel mouvement.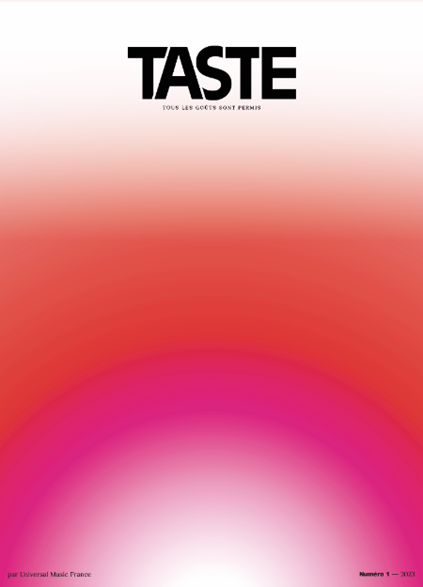 Cette revue de 136 pages plonge le lecteur dans les coulisses et les réflexions actuelles des métiers de la musique, à l'image de la maison : curieuse, diverse, novatrice.
« Taste » explore de nombreux thèmes: super-pouvoirs du son, live post Covid, liens entre le sport et la musique ou entre la musique et la mode, richesse inouïe des musiques africaines traditionnelles et actuelles, effet vinyle, évolution de la musique pour enfant, visions d'avocats, thérapie par le son, place des autrices compositrices, l'écologie et les arts, ouverture de la maison Gainsbourg, artistes à la conquête du monde ou en développement, portraits, portfolios d'étudiants prometteurs et présentation d'écoles de créateurs, décryptage de tendances, souvenirs, passions, rencontres singulières, et coups cœurs, histoires de coulisses, playlists personnelles, confidences… Ils sont tous incarnés par des personnalités passionnées, attachantes et rares, artistes comme professionnels.
« Taste » est un rendez-vous annuel envoyé aux abonnés de la Newsletter Pro d'Universal Music France. Il est également diffusé dans des écoles créatives, chez certaines marques, hôtels, restaurants…
Cette revue a été conçue et réalisée par Natacha Krantz, Directrice de la Communication d'Universal Music France et ses équipes ainsi que par A&R Studios, le studio créatif intégré à Universal Music France, dirigé par Thibault Kuhlmann (Directeur Général) et Xavier Mevellec (Directeur Général Adjoint).
Site : https://www.universalmusic.fr/
Suivez l'actualité des artistes d'Universal Music France. Découvrez un catalogue de légendes, les hits du moment et les tubes de demain !
À PROPOS DU GROUPE :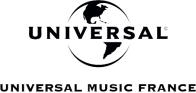 Universal Music Group B.V., aussi connu sous le nom d'Universal, est un label de musique américain et une société néerlandaise.
© Copyright – Universal Music Group N.V.
Sélection : Rachel Joulia-Helou, rédactrice en Chef Amilcar Magazine Group.
AMILCAR MAGAZINE GROUP
AMILCAR MAGAZINE to discover on Linktr.ee : https://linktr.ee/amilcarmagazine
Publishers:
Rachel Joulia-Helou, editor-in-chief of AMILCAR MAGAZINE GROUP.
Alexandre Joulia, photographer and deputy editor of AMILCAR MAGAZINE GROUP.

More information about AMILCAR USA – AMILCAR CANADA – AMILCAR UK MAGAZINE :
AMILCAR MAGAZINE GROUP :
AMILCAR MAGAZINE & THE RIGHT MAGAZINE ISSUE :
AMILCAR CLUB GROUP :
Discover our brands in the windows of the Club Amilcar on B Signature Group:
Discover our members in the windows of the Melià Paris Opéra hotel: Hôtel Paris Opéra Affiliated by Melia :
Address in Paris : 3 Bd Montmartre, 75002 Paris – click here